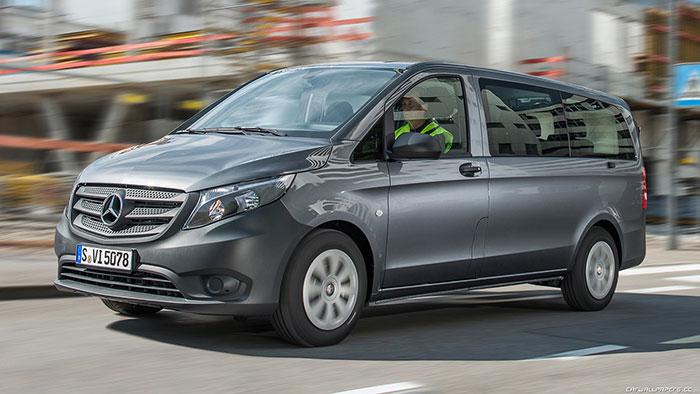 New in 2015: Mercedes Vito
2015 is going to be a year with many novelties for La Manga Rent a Car.
January is usually a month that sees many new arrivals to our fleet. The season is beginning and we need to receive new cars to properly serve our customers. One of the first new arrivals this year will be the new Mercedes Vito. The Vito has been available at La Manga Rent a Car for many years, but the units we will be receiving are of the model that has been available since September '14.
Apart from the aesthetic modifications, there are a few changes that Mercedes has introduced into its entry level people carrier: it is slightly longer (140 mm), lower (1,910 mm), which allow it to fit any car park, however low its ceiling may be. Furthermore, improved ergonomics make driving the Mercedes Vito much like driving a normal saloon, even to the point of forgetting you are driving a sizable people carrier.
Of all the engines available, the model we will have for our clients is the 114 CDI, whose 136 BHP will be more than sufficient to carry the 8 people (1 driver + 7 passengers) that the Vito can transport, along with ample luggage space.
Access our
bookings page
and find group H8, to enquire about prices and to book the new
Mercedes Vito
.