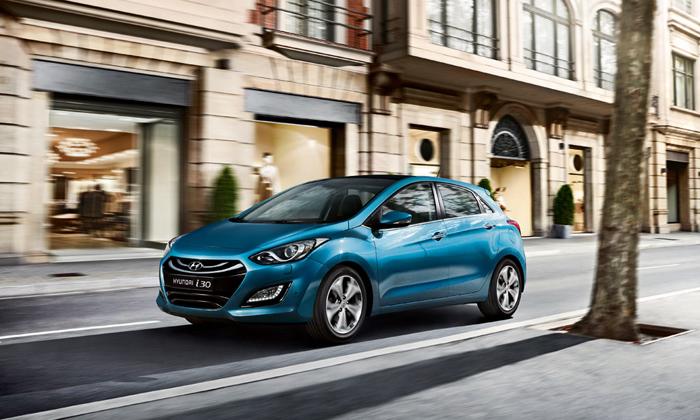 New Hyundai i30
Today we have taken delivery at Huertas Móvil, the local Hyundai dealership from Grupo Huertas, of the first 5 units of the Hyundai i30s that we are going to receive this season.
This is a milestone in the the history of La Manga Renta a Car, for it is the first time that our company deals with the Korean auto maker. We are thrilled at the prospect of our new relationship with Hyundai, for their reputation preceeds them. Their evolution since their first model appeared in 1975 has been spectacular. Today Hyundai is amond the leading auto makers, basing ther success in innovative design and great durability of their cars, offering a 5–year warranty.
In particular the i30, which is the model La Manga Rent a Car will have in its fleet this year, is a car classified in the C–segment, with room for five adults and luggage. In our fleet, it will be in the group E, along with the VW Golf, the Opel (Vauxhall) Astra and the SEAT León. Its 1.4 CRDI Diesel 90 BHP make it an ideal car for short hops or mid–distance trips.
The model is available from today for hire from 188€ per week. To book, all you need to do is access our booking section and book a group E, making a request for the particular model in the observations field (note: subject to availability).
We hope that our clients will like this great car as much as we do.
By Christophe Batón Dumont.
Photo: hyundai.es