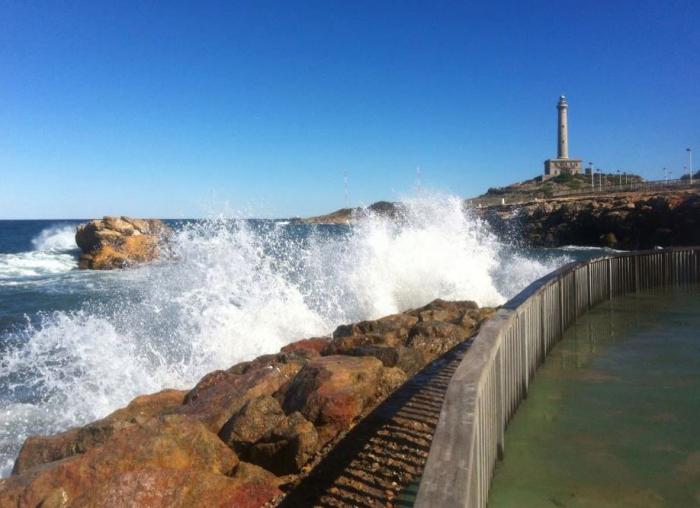 Places to visit: Cabo de Palos
Cabo de Palos is a small village off the coast of Murcia. Traditionally a fishing village, its port served as the main shipping point for the salt coming from the Marchamalo Salt Flats. Nowadays it is manly a summer vacation town, although a few fishermen are still based here. The Paseo de Levante boasts fantastic views of La Manga del Mar Menor, and in the Paseo de la Barra you will find typical restaurants and great views of Cala Flores. The port gives berth to nearly 200 boats, among which are a dozen traditional fishing boats.
Interesting things about Cabo de Palos:
Sunday Market

: around 250 vendors gather every Sunday in Cabo de Palos. You can find fresh produce, clothing & shoes, leather, and many other goods. A good time to visit is around 09:30, although it is open until 14:30. 

Gastronomy

: restaurants in Cabo de Palos are renowned for their fresh fish and a rice dish called Caldero, among other delicacies. 

Lighthouse

: built in 1864, the Cabo de Palos lighthouse is one of the most conspicuous sights on the coastline. 

Diving

: home to nearly a dozen diving clubs, it is a very good diving spot. Shipwrecks, reefs and the Islas Hormigas Natural Reserve make Cabo de Palos an outstanding place to dive. 
By Christophe Baton Dumont.
Photo: José Espinosa